Wednesday September 16th, 2020
Free Vein Screening Event with our Board-Certified Doctor*
11 am – 7 pm
North Center Location
2333 W. Irving Park Road
Chicago, IL 60618
Free Parking Available.
As we all settle back into a 'new-normal', we look forward to welcoming you back to Chicago's Hometown Vein Experts. Call our friendly team to learn more about the preprations we've been making to help our patients 'get back on their feet' in a safe and responsible way – 773-231-9884.
Call 773-231-9884 or submit the form to reserve your FREE Consultation for any upcoming date. Vein screenings do NOT include ultrasound. Comprehensive New Patient Exam is required for full diagnostic studies including ultrasound. *Board-Certified by the American Board of Venous & Lymphatic Medicine. We work with most major insurance providers. See full list here>
Meet Our Clinical Team
Our clinical team comprises some of the most experienced and talented vein experts in the counrty, let alone Chicago. Led by Dr. Mensur O. Sunje, board-certified by the American Board of Venous & Lymphatic Medicine, we have built a reputation for being Chicago's hometown vein care experts.
What to expect at your
Free Vein Disease Screening
When you come in for a vein screening, our board-certified vein doctor, Dr. Sunje, will carefully evaluate any symptoms you have and review your medical history. This clear picture allows us to determine the extent of any existing vein disease causing you discomfort.
If we discover something we think needs treatment, we will advise you on the best course of action to restore your veins to the healthiest possible state.
Give us a call or complete the signup form on this page to claim your spot for a free vein screening in North Center Chicago.
Space is limited so please RSVP Today!
*Your consultation requires no payment or obligation and EXCLUDES a full medical history review, exam and ultrasound.
Excellence
Our board-certified vein care specialists and experienced patient-care coordinators ensure you will always be treated by the best and with the latest and safest minimally invasive techniques. With state of the art equipment, facilities, and even free parking, you're always in great hands.
Experience
Every year our specialists perform well over 11,000 vein-related procedures. All in the convenience of our two modern and elegant offices located in the heart of North Center Chicago at Irving Park Road (free parking behind building) and Downtown Chicago on East Erie Street.
Education
Beyond our caring and compassionate multi-lingual staff, convenient daytime and evening hours, the entire Chicago Vein Institute family prides itself on our ability to deliver the highest quality care while educating patients on vein health.
We work with over
30
insurance providers
Insurance may cover
those veins
so you dont have to
Most insurances provide coverage for ultrasound vein exams and for vein treatment that's medically necessary (demonstrated symptomatic venous reflux disease). We will check your eligibility and benefits before scheduling your appointment. If a written request is required, we can provide a letter. Note that insurers may require a period of conservative therapy (e.g., compression stockings) before providing coverage for vein treatment.
Below is a comprehensive summary of the most common insurance types for which CVI is in-network and currently accepting new patients. CVI is also among few vein treatment providers accepting HMO and government insurance.
The Most trusted 
Vein Doctors in Chicago
Chicago Vein Institute believes everyone deserves to enjoy healthy, beautiful, pain free legs. Our free vein screenings are part of that ideology. Led by Dr. Mensur O. Sunje, we have built a reputation for being Chicago's hometown vein care experts. With a minimally invasive approach to restorative vein treatment; including Endovenous Laser Ablation (EVLA), Ambulatory Phlebectomy, Ultrasound-Guided and Sclerotherapy, conservative therapy when appropriate and wound care for venous ulcers.
Embodiment Of Chicago's Diversity
We are proud of our talented, diverse, and multi-lingual team members who are fluent in Arabic, Bosnian, Croatian, German, Hindi, Polish, Serbian, Spanish, Turkish, Urdu, and more. Call 773-231-9884 Today to see the Chicago Vein Institute Difference for yourself.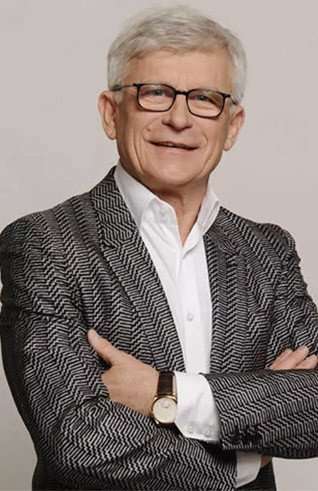 A VEIN DOCTOR OF INTERNATIONAL RENOWN
Dr. Sunje is a world renowned Phlebologist, a physician specializing in vein related disorders. He is certified by the American Board of Venous and Lymphatic Medicine, making him one of only 824 physicians in the United States. Dr. Sunje is an international speaker in the field of Phlebology and Chicago Vein Institute is a training center for other providers in the field of Phlebology.
MEDICAL ORGANIZATIONS
Being an active member of the American College of Phlebology, the American Medical Association, Société Francaise de Phlebologie and the European Venous Forum, gives Dr. Sunje further insight into advances in the field of Phlebology and access to advanced education and training. In addition, Dr. Sunje has been nominated by his peers and recognized by Castle Connolly as one of America's Top Doctors.
ACTIVE IN HIS FIELD
Dr. Mensur O. Sunje, M.D., M.S., is on staff at several Chicagoland hospitals and has dedicated his life to understanding vein disease. As a result, he is a vein disease expert who has the experience to successfully diagnose and treat both medical and cosmetic vein issues.
Convenient hours & locations
Speak With Our Team
Call our use the form at the top of the page to request your free screening event time and date. We are proud of our talented, diverse, and multi-lingual team members who are fluent in Arabic, Bosnian, Croatian, German, Hindi, Polish, Serbian, Spanish, Turkish, Urdu, and more.
Call 773-231-9884 Today to see the Chicago Vein Institute Difference for yourself.
Just finished my treatment at the Chicago Vein Institute and I'm very happy with the services they provided. Dr. Sunje and his medical team did an excellent job. All of the treatments and aftercare were explained to me thoroughly and clearly. My appointments were scheduled very well to accommodate

...

my work hours, and they were helpful with my health insurance as well which I really appreciated. I would highly recommend them to all of my family and friends!

read more
Ship- I don't know but I'm getting a lot of pain. I'm going 8/17 for my appointment. Why? I don't understand why it hurts. It's been ongoing.
Chicago Vein Institute is the place to go to change your life around! I knew my veins in legs were not good but didn't know how bad until the Chicago Vein Institute evaluated them and successfully treated them. I feel like I have new legs again, thanks to the Chicago Vein Institute. The doctors

...

and staff educated me about vein disease, very professional, nice and invested in patients' success. Best investment of time, money and energy for one's future.

read more
Kenneth B.
16:15 28 Jul 20
Really great doctor, that takes his time with each patient to have a quality conversation and answer all of their questions
Staff is nice, clean environment, I would suggest updating Google information because it has the old address listed.
Kenyetta B.
16:27 15 Jan 20
If you suffer from rhoids (you know what I'm talking about!) just come here. They treat them with infrared laser to reduce the swelling and it helps tremendously. It's a quick procedure and you'll be feeling better soon after. Don't walk around in silence. Yes it's awkward but it's better than

...

being in pain! I hope my review helps someone. I didn't see any other reviews about them so thought I would help others out there. They do get busy so keep that in mind. Appointments are not always immediate. They were nice enough to squeeze me in one day on the same day basis because I was in so much pain. I'm very grateful for them.

read more
Just had a wonderful experience at CVI. As a new patient, I learned so much from Paul. It is clear he loves his job, which makes the experience that much more positive. Dr. Sunje provided excellent care. I found the right place.
The tech and the doctors are very nice and they let you know right away whats going i am so happy they where able to give me good news
Dr. Sunje and his staff: Sandy/Vanessa- Receptionists; Cece, Paul, Madeline, Jackie, Vanessa, Joanna and Gabriela, are professional at what they do, respectively, yet personal in caring about my well being throughout the process. Each time I went, regardless of who was assisting with my outpatient

...

procedures, they were in tuned to making sure I was taken care of. Dr. Sunje called me on a Saturday to see how I was doing from an outpatient procedure I had completed the previous day. I look forward to my visits knowing that the best outcome will be achieved with Dr. Sunje and his staff.

read more
Issa Lozada V.
21:55 17 Sep 19
My doc Cece was so nice and made me feel very welcomed. I asked for a specific, natural look and that's exactly what I got. I had many questions and all of them were answered with full details. Her assistant Jazmine was so sweet and made me feel welcomed. I would definitely recommend! Every penny

...

was worth it. Quality service in all aspects

read more
This is the best vein clinic I have been to. Staff is very friendly and pleasant and Dr. Sunje gives you his undivided attention. I went for spider vein sclerotherapy on my legs and they did not only do an excellent job removing spider veins but also walked me through the steps of the procedure and

...

did a quick ultrasound to determine and explain the underlaying causes of my spider veins. I highly recommend this clinic to anyone with vein-related concerns on their legs.

read more
I have been to the Chicago Vein Institute twice to see Lauren for lip fillers.I can't express just how happy I am with my results! She was able to create the exact shape and pout that I was looking for. Lauren is very gentle and precise with her work. Honestly, I'm hooked and cannot wait to go back

...

to see her again!

read more
Great place! Staff is very courteous and pro at all levels.
Jeffrey J. P.
22:15 07 Aug 19
I had such an amazing experience at the clinic. I had Dysport injections with Cecilia Lee and could not be happier with the results. She took excellent care of me and made me feel very comfortable with the procedure. Everyone I interacted with at the clinic was very professional and courteous. I

...

will certainly be returning. 😊

read more
Amazing staff and very professional doctors, very clean clinic. I highly recommend this place.
Very nice and welcoming practice. Everyone is very nice and polite.
The staff, physicians, nurses, PAs, NPs and administrative support, are incredibly friendly, and show genuine concern for the patient. Physicians and nurses take their time, reviewing procedures with clients, and patiently answers questions. The level of competence is very high. I have been to a

...

lot of offices that offer medical and cosmetic procedures, but this is the absolute best I ever found, bar none. I recommended the Chicago Vein Institute to my friends, and will continue to do so. I wish I could give more than 5 points!

read more
EstherSylvia F.
18:23 05 Jun 19
Very friendly and professional staff. Keep it up 👍
Very friendly staff and the doctor always has a smile on his face. Office is clean and modern, would recommend it to anyone. Plus the mints are good 😉
Elzbieta M.
21:33 18 May 19
Wow this place is absolutely amazing. The staff and the doctors were so nice and very thorough with speaking to me about everything going on. I highly recommend this place. The doctor makes you feel like you're important and the staff and doctors listen to you. Facility was very clean. This is a

...

very good place if you want to come and be treated like family.

read more
Tiffany Shadley Haul Kinda G.
13:44 16 May 19
Very pleased with everyone. From the doctors to the ultrasound tec, and all the staff. I've been treated good, and my treatment was explained very well. Definitely recommend this place to anyone that is suffering with varicose veins. It is somewhat painful but worth it. I'm halfway with my

...

treatment and I already see the difference. The doctor is very caring and helpful he takes his time to call his patients afterwards to make sure that your doing good.

read more
It is so nice to see my legs without veins thanks the Chicago Vein Institute team.
They are very professional
The people here are such beautiful, very vibrant people. Everyone is so consistent in how they treat me and are very welcoming to all. I sometimes go in earlier than my appointment time just to enjoy the environment.
Cynthia K.
17:47 11 Jan 19
Location
2333 W. Irving Park Rd.
Chicago, IL 60618
Hours
11am – 7pm
Free Parking Available
Request Your Free Screening Consultation