FREE VEIN SCREENING
Stop putting up with the pain and embarrassment of vein disease.
Wednesday, November 7th
11 am – 7 pm
NORTH CENTER LOCATION
2333 W. Irving Park Road
Chicago, IL 60618
RSVP is required due to limited availability.
Call
773-231-9884
or submit the form
to reserve your spot!
What To Expect At Your Free Vein Screening*
When you come in for your free vein screening, one of our experienced vein care specialists will evaluate your symptoms and briefly review your medical history. If we believe vein disease is causing your issues we will advise you on your next steps toward relief. Make sure you call 773-231-9884 or complete the signup form to reserve your vein screening spot on Wednesday, November 7th 2018.
Space is limited so please RSVP Today!
*Your screening requires no payment or obligation and excludes a full medical history review, exam and diagnostic studies.
Common risk factors for Vein Disease:
Prolonged sitting or standing
Pregancy or hormonal changes
VEIN DOCTORS IN CHICAGO
Chicago Vein Institute believes everyone deserves to enjoy healthy, beautiful, pain free legs. Led by Dr. Mensur O. Sunje, we have built a reputation for being Chicago's hometown vein care experts. With a minimally invasive approach to restorative vein treatment; including Endovenous Laser Ablation (EVLA), Ambulatory Phlebectomy, Ultrasound-Guided and Sclerotherapy, conservative therapy when appropriate and wound care for venous ulcers.
Embodiment Of Chicago's Diversity
We are proud of our talented, diverse, and multi-lingual team members who are fluent in Arabic, Bosnian, Croatian, German, Hindi, Polish, Serbian, Spanish, Turkish, Urdu, and more. Call 773-231-9884 Today to see the Chicago Vein Institute Difference for yourself.
Why Patients Choose
Chicago Vein Institute
Excellence
Our board-certified vein care specialists and experienced patient-care coordinators ensure you will always be treated by the best and with the latest and safest minimally invasive techniques. With state of the art equipment, facilities, and even free parking, you're always in great hands.
Education
Beyond our caring and compassionate multi-lingual staff, convenient daytime and evening hours, the entire Chicago Vein Institute family prides itself on our ability to deliver the highest quality care while educating patients on vein health.
Experience
Every year our specialists perform well over 11,000 vein-related procedures. All in the convenience of our two modern and elegant offices located in the heart of North Center Chicago at Irving Park Road (free parking behind building) and Downtown Chicago on East Erie Street.
Chicago Vein Institute
Medical Team
Mensur O. Sunje, MD, MS
Medical Director
Danish Haque, MD
Board-Certified Physician
Cecilia Lee, PA
Physicians Assistant
Lauren Fishback, NP
Nurse Practitioner
Mensur O. Sunje, MD, MS
A VEIN DOCTOR OF INTERNATIONAL RENOWN
Dr. Sunje is a world renowned Phlebologist, physician specializing in vein related disorders. He is certified by the American Board of Venous and Lymphatic Medicine, making him one of only 824 physicians in the United States. Dr. Sunje is an international speaker in the field of Phlebology and Chicago Vein Institute is a training center for other providers in the field of Phlebology.
MEDICAL ORGANIZATIONS
Being an active member of the American College of Phlebology, the American Medical Association, Société Francaise de Phlebologie and the European Venous Forum, gives Dr. Sunje further insight into advances in the field of Phlebology and access to advanced education and training. In addition, Dr. Sunje has been nominated by his peers and recognized by Castle Connolly as one of America's Top Doctors.
ACTIVE IN HIS FIELD
Dr. Mensur O. Sunje, M.D., M.S., is on staff at several Chicagoland hospitals and has dedicated his life to understanding vein disease. As a result, he is a vein disease expert who has the experience to successfully diagnose and treat both medical and cosmetic vein issues.
Danish Haque, MD
Dr. Danish Haque is a board-certified physician, who joined Chicago Vein Institute in 2016. In addition, Dr. Haque is a founding partner of Emergency Associates, S.C. at Swedish Covenant Hospital in Chicago where he is also the clinical instructor of ED Ultrasound. Dr. Haque received his medical degree from Rush Medical College in 1998 and completed his internship at Illinois Masonic Medical Center in Chicago. He is a proud and active member of the American Medical Association, American College of Phlebology and American College of Emergency Medicine. Dr. Haque is passionate about providing the highest level of comprehensive vein treatment and care to our patients suffering from vein disease in Chicago.
Insurance may cover those veins so you don't have to.
Most insurances provide coverage for ultrasound vein exams and for vein treatment that's medically necessary (demonstrated symptomatic venous reflux disease). We will check your eligibility and benefits before scheduling your appointment. If a written request is required, we can provide a letter. Note that insurers may require a period of conservative therapy (e.g., compression stockings) before providing coverage for vein treatment.
Below is a comprehensive summary of the most common insurance types for which CVI is in-network and currently accepting new patients. CVI is also among few vein treatment providers accepting HMO and government insurance.
AARP Medicare Replacement
Aetna Better Health MMAI
(requires Prior Authorization)
Aetna PPO/POS/HMO
Ambetter (ACA)
Anthem PPO plans
BCBS Community BCCHP Medicaid
(requires Prior Authorization)
BCBS Community MMAI Medicare
(requires Prior Authorization)
Blue Choice Select (ACA)
BlueCross BlueShield PPO
Cigna PPO/POS/Open Access Plus
Coventry
Healthlink
Humana ICP/MMAI
Humana PPO/POS/HMO
Humana HMO
(requires Prior Authorization)
Illinicare
Illinois Cook County Care
Lawndale Christian Health Center HMO/IPA/BCBS
(requires Prior Authorization)
Meridian Health Plan
Medicaid – Illinois Health traditional plan
Medicare Part B
Meritain (Aetna)
Molina
(requires Prior Authorization only if patient is not registered in Cook County)
Multiplan
Next Level Health
(requires Prior Authorization)
PHCS PPO plans
Railroad Medicare
SEIU Local Health Fund (PPO)
Tricare
United Healthcare PPO/POS/HMO/Choice Plus
United Healthcare HMO
(requires Prior Authorization)
United Healthcare Compass
(Individual Exchange Plans)
Unite Here Health BCBS (EIU/Union)
If you need a list of the contracted Medicaid and Medicare plans or any additional information, get in touch with us at (773) 231-9884.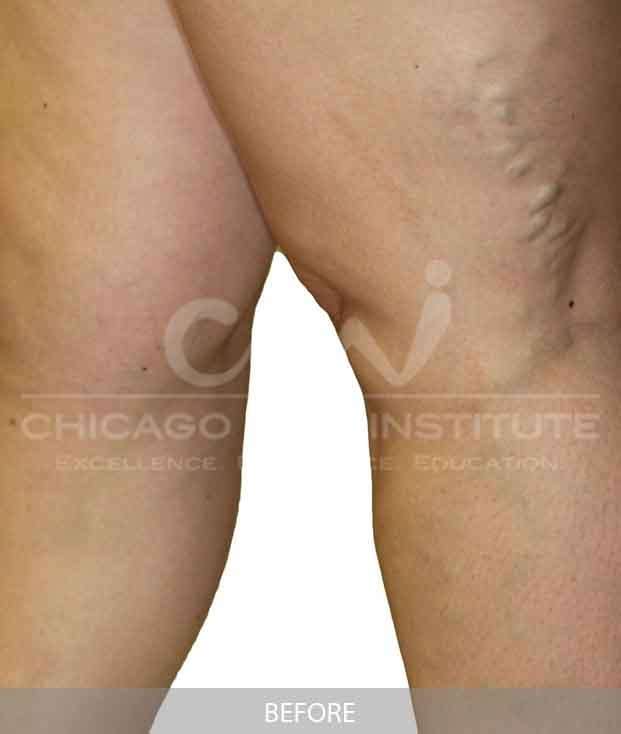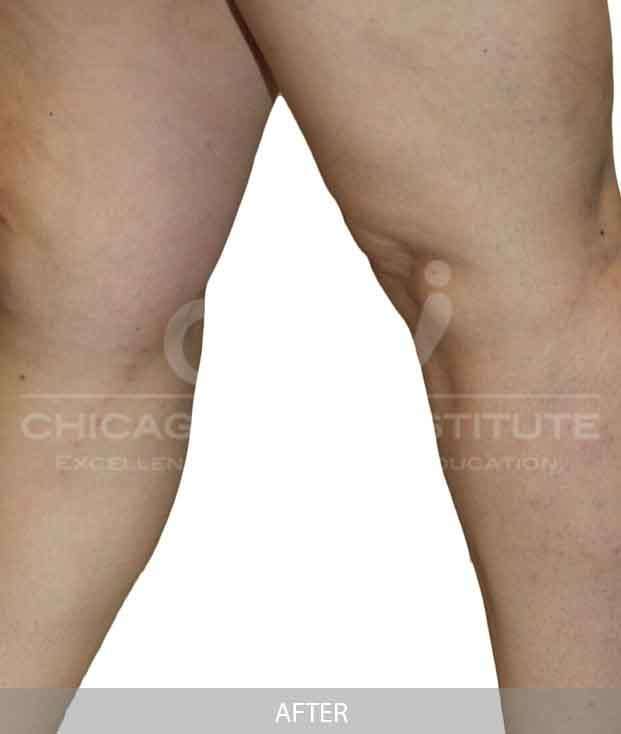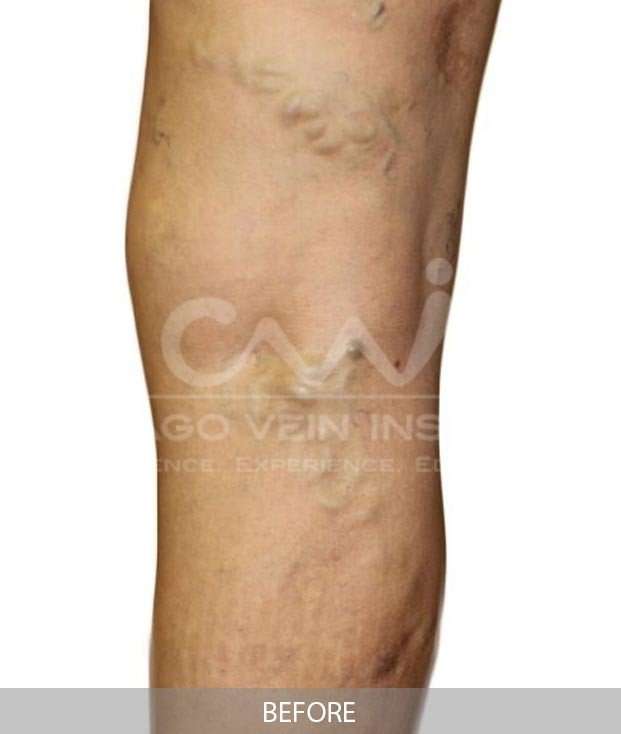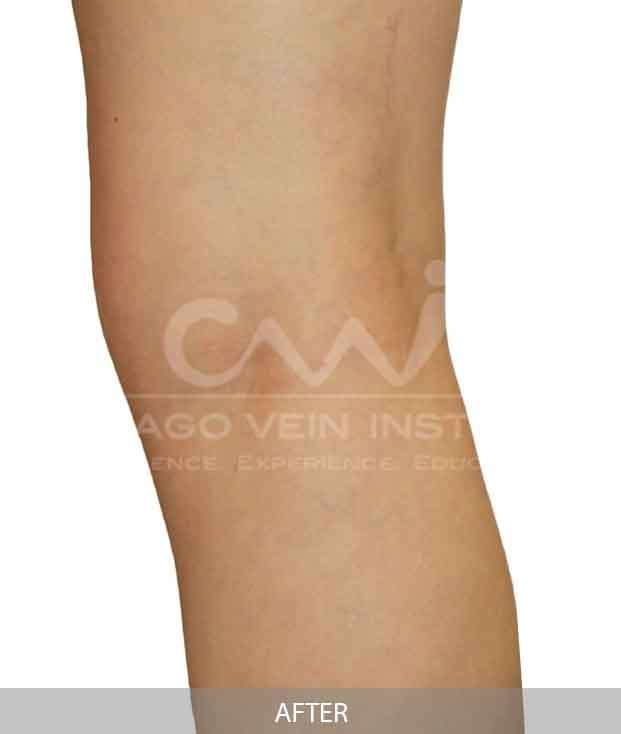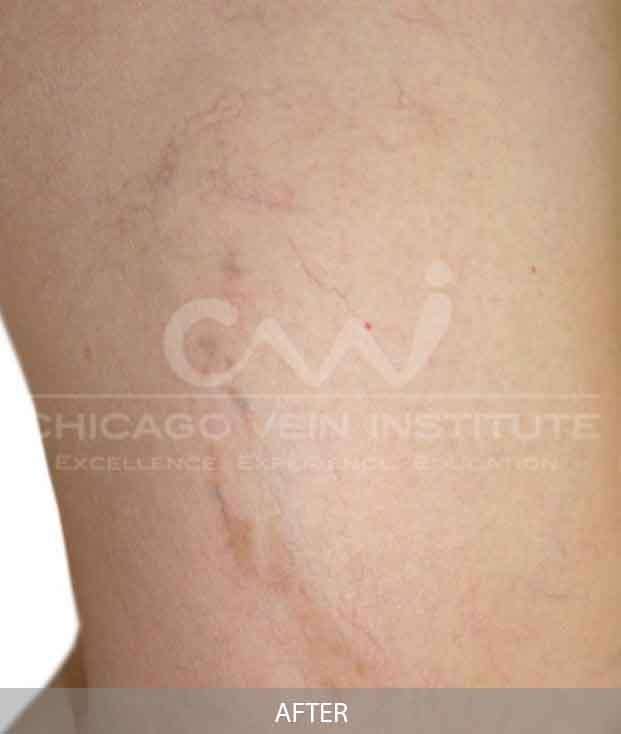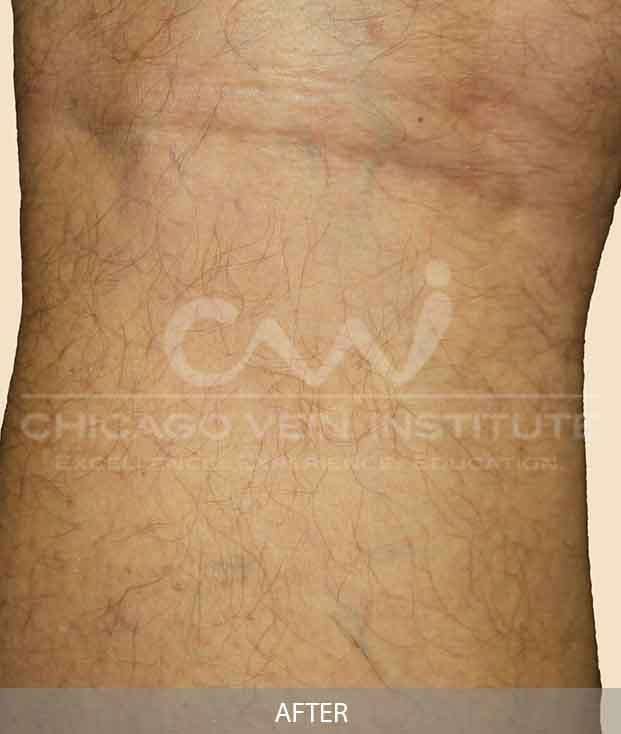 Spider Veins
and Reticular Veins
Reserve Your Free Vein Screening*
Space is limited so please RSVP Today!
*Your screening requires no payment or obligation and excludes a full medical history review, exam and diagnostic studies.
Wednesday, November 7th
11 am – 7 pm
NORTH CENTER LOCATION
2333 W. Irving Park Road
Chicago, IL 60618
[one block east of Western Ave.]
Free Parking Behind Building