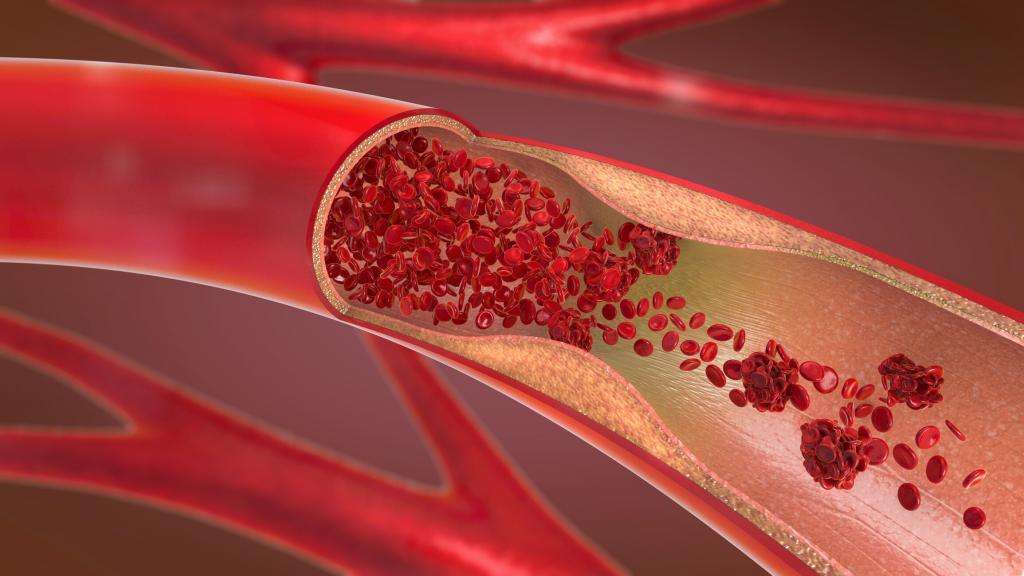 If you lack good blood flow, your body is missing out on essential nutrients and oxygen. Improve blood circulation to improve vein health. If you don't, varicose veins and leg swelling are some of the symptoms you are risking.
Your circulatory system regulates movement of blood through the vessels to distribute nutrients and oxygen to the body. When you have poor blood circulation, the blood vessels lose elasticity and slow down the flow of blood.
Your weight, height, diet, and age can contribute to poor blood flow.
Here are a few tips that you can try to improve your circulation and the health of your heart:
Quit Smoking
Smoking takes a toll on your body over time, including veins. Cigarettes strain the circulatory system. Vessels tighten and restrict, slowing the flow of blood. Your body over time will not receive the proper oxygen levels and toxins will begin to enter the bloodstream.
If you've been looking for a reason to quit, healthy veins are a great one!
Drink More Water
Ensuring your body is properly hydrated is a great way to improve your overall health. When it comes to blood circulation, dehydration can lower the volume of your blood, making it harder to flow throughout your body. Improve blood circulation by drinking more water will keep your blood vessels healthy, and make it easier for the body to keep up with your circulation without going into overdrive.
Exercise
By incorporating exercise into your daily routine, you will be able to take off the stress from your heart and improve your entire circulatory system in the process. 30 minutes of exercise a day 5 times a week can improve your blood circulation. Most workouts, especially cardio-based routines, will increase your heart beating rate to allow blood flow to every part of your body.
Eat Healthily
Just like drinking more water, eating healthy is good advice no matter what the situation. Foods that are high in fat, salt, and sugar are likely to have an adverse impact on your circulation. By replacing salty or sugary snacks with healthy foods such as oranges, ginger, garlic, or sunflower seeds, can help improve blood circulation.
Take Advantage of Massages
In addition to the relaxing feeling you get from a good massage, it can also help stimulate blood flow. Gravity can work against the proper circulation of blood in the body. Your legs are below your heart, making it harder when blood needs to flow upward to your heart. Therefore, massage can get the blood flowing, and your body will thank you.
Compression Stockings
When humans age, it becomes more and more difficult to hold onto good circulation. While lifestyle changes like diet and exercise will help, there is nothing anyone can do about getting older. Compression stockings will help the vessels in your legs push blood back up to your heart. This is also a good idea for those who find themselves on their feet all day. If there are situations like this that you are not able to change, a little help from compression socks will go a long way.
Wear Compression Stockings
Compression stockings are devices that are specifically developed to help with the circulation of blood in the veins. They squeeze from the ankle up and encourage blood to return to the heart against the flow of gravity. Extremely common after surgery, they can also be implemented for people on an outpatient basis for the prevention of venous ulcers. People who have compression stockings prescribed should keep them on during the day, particularly while upright. While most people can take them off at night, some people may need to wear them even at night, especially if they have a concomitant blood clotting disorder. These stockings come in numerous shapes and size so rely on a medical professional to help find the compression stocking to meet the needs.
Preserve a Healthy Weight
People who are either overweight or obese carry extra weight around their legs and abdomen. Gravity pulls this weight down and increases the pressure on the legs. In addition to increasing blood pressure, this places extra weight on the skin. The skin will start to break down and develop venous ulcers more rapidly than those who maintain a healthy weight. People should exercise and focus on a healthy diet if they have trouble with their weight. To prevent venous ulcers, avoid sitting or standing for extended lengths of time and elevate the legs to remove pressure from the veins due to gravity.
Elevate Your Legs
Blood pressure in the legs increases quicker than other areas of the body due to gravity. Gravity pools blood in the legs increases blood pressure and leads to venous ulcers. Therefore, elevate the legs when possible to counteract the forces of gravity. When sitting elevate the legs on a stool or cushion. When sleeping, elevate the legs with a pillow. This will help to reduce blood pressure in the legs and minimize ulcer development.
Treat Underlying Problems
There are procedures such as Sclerotherapy and EVLT that can relieve severe venous problems, such as varicose veins, that can minimize blood pressure elevation and venous ulcer development. These procedures can relieve the problems caused by incompetent venous valves and blood pooling. Talk to a medical professional for more information on these treatments.
When to See a Doctor for Circulation
There are many simple changes you can make to your lifestyle to improve your blood circulation. Unfortunately, there are a few circumstances that only a doctor will be able to resolve. If you experience persistent or severe pins and needles, blue-tinted skin, a dramatic increase in varicose veins, or excessive swelling in your legs, you may need to see a doctor for varicose vein treatment. A professional will be able to see how bad your circulation has become, and what you can do to get better. Get in touch with us today to schedule a screening and take care of any issues you might have with your circulation.
Many people suffer from a medical condition known as venous ulcers. Venous ulcers are a class of skin ulcers that develop when the skin breaks down and reveals the tissue underneath. There are numerous types of venous ulcers, but these ulcers develop when the venous valves, which prevent the backflow of blood, begin to break down. These ulcers usually form in the legs just above the medial malleolus and increase in prevalence with age. When happens is the blood begins to pool or reverse direction due to the failure of these valves. The veins cannot handle the increased amount of blood in the veins and start to break down the surface of the skin as they swell from increased pressure. If the damage continues, an ulcer can develop. There are several tips that people should keep in mind to help prevent the development of venous ulcers.
Summary
If you follow some of the steps we've outlined above, you can improve blood curculation and overall health. If you need help fitting all the pieces together, get in touch with us today. We can screen the veins for potential issues and help you create a plan to restore vein health.
Staff is nice, clean environment, I would suggest updating Google information because it has the old address listed.
Kenyetta B.
16:27 15 Jan 20
If you suffer from rhoids (you know what I'm talking about!) just come here. They treat them with infrared laser to reduce the swelling and it helps tremendously. It's a quick procedure and you'll be feeling better soon after. Don't walk around in silence. Yes it's awkward but it's better than

...

being in pain! I hope my review helps someone. I didn't see any other reviews about them so thought I would help others out there. They do get busy so keep that in mind. Appointments are not always immediate. They were nice enough to squeeze me in one day on the same day basis because I was in so much pain. I'm very grateful for them.

read more
Just had a wonderful experience at CVI. As a new patient, I learned so much from Paul. It is clear he loves his job, which makes the experience that much more positive. Dr. Sunje provided excellent care. I found the right place.
The tech and the doctors are very nice and they let you know right away whats going i am so happy they where able to give me good news
Dr. Sunje and his staff: Sandy/Vanessa- Receptionists; Cece, Paul, Madeline, Jackie, Vanessa, Joanna and Gabriela, are professional at what they do, respectively, yet personal in caring about my well being throughout the process. Each time I went, regardless of who was assisting with my outpatient

...

procedures, they were in tuned to making sure I was taken care of. Dr. Sunje called me on a Saturday to see how I was doing from an outpatient procedure I had completed the previous day. I look forward to my visits knowing that the best outcome will be achieved with Dr. Sunje and his staff.

read more
Issa Lozada V.
21:55 17 Sep 19
My doc Cece was so nice and made me feel very welcomed. I asked for a specific, natural look and that's exactly what I got. I had many questions and all of them were answered with full details. Her assistant Jazmine was so sweet and made me feel welcomed. I would definitely recommend! Every penny

...

was worth it. Quality service in all aspects

read more
This is the best vein clinic I have been to. Staff is very friendly and pleasant and Dr. Sunje gives you his undivided attention. I went for spider vein sclerotherapy on my legs and they did not only do an excellent job removing spider veins but also walked me through the steps of the procedure and

...

did a quick ultrasound to determine and explain the underlaying causes of my spider veins. I highly recommend this clinic to anyone with vein-related concerns on their legs.

read more
I have been to the Chicago Vein Institute twice to see Lauren for lip fillers.I can't express just how happy I am with my results! She was able to create the exact shape and pout that I was looking for. Lauren is very gentle and precise with her work. Honestly, I'm hooked and cannot wait to go back

...

to see her again!

read more
Great place! Staff is very courteous and pro at all levels.
Jeffrey J. P.
22:15 07 Aug 19
I had such an amazing experience at the clinic. I had Dysport injections with Cecilia Lee and could not be happier with the results. She took excellent care of me and made me feel very comfortable with the procedure. Everyone I interacted with at the clinic was very professional and courteous. I

...

will certainly be returning. 😊

read more
Amazing staff and very professional doctors, very clean clinic. I highly recommend this place.
Very nice and welcoming practice. Everyone is very nice and polite.
The staff, physicians, nurses, PAs, NPs and administrative support, are incredibly friendly, and show genuine concern for the patient. Physicians and nurses take their time, reviewing procedures with clients, and patiently answers questions. The level of competence is very high. I have been to a

...

lot of offices that offer medical and cosmetic procedures, but this is the absolute best I ever found, bar none. I recommended the Chicago Vein Institute to my friends, and will continue to do so. I wish I could give more than 5 points!

read more
EstherSylvia F.
18:23 05 Jun 19
Very friendly and professional staff. Keep it up 👍
Very friendly staff and the doctor always has a smile on his face. Office is clean and modern, would recommend it to anyone. Plus the mints are good 😉
Elzbieta M.
21:33 18 May 19
Wow this place is absolutely amazing. The staff and the doctors were so nice and very thorough with speaking to me about everything going on. I highly recommend this place. The doctor makes you feel like you're important and the staff and doctors listen to you. Facility was very clean. This is a

...

very good place if you want to come and be treated like family.

read more
Tiffany Shadley Haul Kinda G.
13:44 16 May 19
Very pleased with everyone. From the doctors to the ultrasound tec, and all the staff. I've been treated good, and my treatment was explained very well. Definitely recommend this place to anyone that is suffering with varicose veins. It is somewhat painful but worth it. I'm halfway with my

...

treatment and I already see the difference. The doctor is very caring and helpful he takes his time to call his patients afterwards to make sure that your doing good.

read more
It is so nice to see my legs without veins thanks the Chicago Vein Institute team.
They are very professional
The people here are such beautiful, very vibrant people. Everyone is so consistent in how they treat me and are very welcoming to all. I sometimes go in earlier than my appointment time just to enjoy the environment.
Cynthia K.
17:47 11 Jan 19
I have been to so many places with my legs and there is no one better than doctor Sunje. My legs never felt & looked better before. I have amazing results and I don't have enough words to thank dr Sunje. He is a miracle doctor and I want to say to everybody out there having vein issues like me,

...

please don't waste your time in other clinics how I did before I discovered Chicago Vein Institute. We are so lucky to have a specialist like dr Sunje in Chicago! I also want to thank the stuff at Chicago Vein Institute. Everybody is always super friendly & nice!Thank you so much from your super happy customer!!!!

read more
Natalia L.
18:31 08 Nov 18
My mom did both of her legs for varicose veins and Cece has done a tremendous job, she is very talented and very caring. We are very satisfied with the service staff as well, don't know all the name but Mona Lisa was very helpful. Glad we choose this place. Cece you are the best, we love you.
I am very happy with my overall experience here, at Chicago Vein Institute. I have gone to other places before and never have gotten such deligent service!!!
malgorzata T.
17:42 26 Sep 18
I went to the Chicago Vein Institute to address some issues with lines on my forehead and around my eyes. Dysport was recommended to me by Cecilia and I couldn't be happier! It really softened and smoothed the lines. I'm addicted now!:)
I would recommend this place to anyone....since the first time i came...they attended me in a timely manner...all the M.A are very nice especially one in particular Ms Mona...she is very nice....great beside manner...the whole staff is wonderful cant say nothing bad..love it.
The Staff at CVI are professional and caring. They remember me from 4 years ago and explain everything I need to keep my legs healthy!
I'm very pleased with excellent service at Chicago Vein Instiute.Both Doctors and staff are very kind, professional, knowledgeable and caring. Being polish, I appreciate being able to communicate in my native language with polish staff- Gabriela, Magda and Pawel. They will answer all of your

...

questions, and make you feel very comfortable. I'm still undergoing treatment for my varicose veins and already feeling much better. Go see them! You will not be disappointed!

read more
Chicago vein clinic is amazing wonderful staff very professional very friendly. I would definitely refer them to all of my friends. The best Dr. M Sunje .
The experience that I have with Chicago vein clinc . No words best place ,, best employees and the best.,, Cici and Dr Susni !!!! I had already recommended some of friends.. When you have a roll model you have it all ❤️!! Blessings for all Maria
This is the best clinic and staff, so far I've been doing great in every of my doctor appointments they have high quality service focussed in their customers
Employees at this vein clinic are very professional I really like Laura, Cece, and Mona they made my experience very comfortable. I'm looking forward to continue my journey to better health and beauty.
Love them! Everyone is very nice.
Melissa H.
23:43 02 Aug 18
I had an excellent experience, I had vein treatments with no pain at all , doctors and staff are wonderful , professional.. They make me feel comfortable, not afraid . I will highly recommend this place to family and friends, best place ever! Thank you chicago vein institute....
I had my first laser hair removal treatment a few weeks ago with Shari. From the moment I walked in she (and the entire staff) made me feel completely at ease with her professional, polite demeanor and her extensive knowledge of the process. I was nervous to say the least. I had heard procedures

...

like this could be painful, but she did absolutely everything she could to make me feel comfortable and confident in the process. I still have 5 more sessions to go but Im still completely amazed at the progress they already made in one treatment. Shari took the process from something I had great anxiety about, to something I am actually looking forward to.Most of all I was impressed with her immediate email followup when I arrived home. You just don't see things like that too often. She seemed genuinely interested in how I was feeling and my experience overall. She took the time to answer all of my followup questions also which was beyond refreshing. I am so thankful there are professionals out there that take their job seriously and consider the patients feelings in everything they do. I would definitely refer them to all of my friends!

read more
Nichole J.
00:40 28 Apr 18
I highly recommend the Chicago Vein Institute! They made me feel so comfortable with their welcoming staff and incredibly knowledgeable assistants and doctors. Dr. Sunje is the best in his field and I feel so very fortunate to have been treated by him and his staff. Besides being a perfectionist

...

at what he does, he is also warm, welcoming and thoughtful! The two procedures I had were endovenous laser ablation and sclerotherapy. I walked away from each procedure with little to no discomfort. I followed all the pre-and post care instructions and so I am healing very well. I honestly cannot thank the staff and doctors enough for making this experience as easy as they did. Thank you to Dr. Sunje, Richard, Paul and Sarah! The Dream Team!

read more
Great place to have your vein issues treated.If I could I'll give this place a million stars,but reviews highest you can give is just five stars. I had my treatment done at this facility two years ago and the results and outcome have being phenomenal.The staff is very

...

knowledgeable,friendly,compassionate and very accommodating.The minute you walk in the facility you will feel welcome and appreciated. I am very happy I did what I did and that I chose the right place to do so.

read more
Chicago vein clinic is amazing wonderful staff very professional very friendly they make you feel so comfortable and dr.sunje the best thanks to him my legs look great and I feel amazing I recommend dr.sunje and his staff 100%
I've been coming to this place with my gramma for her treatments and she is very satisfied with results.People working here are always so nice and helpful.Dr Sunje is always bringing smile on her face and relief for her legs 😉👍🏻I'm recommending Chicago Vein Institute 100%

...

❤️❤️❤️❤️❤️❤️❤️❤️

read more
Natalia B.
15:03 20 Mar 18
coming in to this vein clinic is the best thing that i have done in the last 5 yrs because i have been in pain with my both legs For tHat long.The doctors and the assistants were very professional and very nice. They tell you every step of the way what they gonna do. They make you feel comfortable

...

and not afraid. So thank you.

read more
Excellent experience with Dr.Sunje and the staff. Highly recommend dr Sunje and Chicago Vein Institute.
My doctor and the staff here are wonderful!!! After 19 years of no one knowing how to fix the swelling, pain and numbness in my legs, I was referred here. After spending 15 minutes with me, Dr. M. Sunje diagnosed and executed a care plan. He gave me my dancing legs back with barely any pain. I'm

...

back teaching and dancing. I LOVE THE CHICAGO VEIN INSTITUTE!!! I completed my last procedure today!!! 5 stars just isn't enough. Thank you for giving me back my dance and my mobility!!!

read more
great staff great doctors they explained in detail everything concerning my procedure definitely very knowledgeable kind and patient very satisfied!!
I have never had a better experience at a doctor's office! The front desk staff was fantastic! They were kind, understanding and extremely helpful. All of my questions were answered and my trepidation were quickly eased. The doctor and the medical staff were also INCREDIBLE! I was welcomed with a

...

warm smile by everyone. Dr. Sunje was so kind and knowledgeable. He was able to answer every single one of my questions and instilled in me such a sense of assurance and security. These sorts of professionals are hard to come by and I am so happy to have had this wonderful experience. I HIGHLY recommend the Chicago Vein Institute and I would give them 10 stars if I could!!!

read more
I love the doctors there and the staff is awesome they take you in and you're treated like family,I don't know what I would have done without them.I thank the FATHER for placing Doc into my life at a point where I was ashamed of my legs, now they have a ways to way but I'm so happy. Dr.Sunja you're

...

heaven sent !!!!keep up the amazing work (MANY BLESSINGS GUYS)

read more
vanessa P.
19:15 19 Nov 17
I can't thank the entire staff enough for everything. I had two pregnancies in my early 20's back to back and developed varicose veins. I was extremely insecure and in severe pain. I tried everything to cover it up with make-up, airbrush, and tanning. I tried just about every home remedy nothing

...

worked. I am so grateful to Cici for making me feel confident she is so great at what she does. And to Dr. Sunje for relieving me from the pain. I can have my kids sit on my lap now with no pain or discomfort at all. My legs feel and look so much better. Everyone works so hard to make you feel comfortable. I wouldn't trust going anywhere else.

read more
Excellent staff,always very professional and courteous,I would and have recommended this practice to all my family and friends.
The staff it's very friendly and professional.
I'm very satisfied with this company and the staff. They make me feel comfortable and explain the percedures there gonna be doing on me. I would recommend there differently to other's that have varicose vain like myself.
excellent people with excellent experience
Francisco O.
19:21 23 Aug 17
Easily the best medical experience I have had due to knowledgeable, cordial staff and a modern, relaxed office design.
Phillip J.
16:54 18 Aug 17
I have the greatest compliments for Dr. Sunje and staff at Chicago Vein Institute. My leg symptoms have improved significantly. I no longer feel the cramps and aching pain I experienced for years before treatment. Dr. Sunje and staff did a great job and were very professional and courteous along

...

the way.

read more
I was having leg cramps every night and I came to Chicago Vein Institute and was educated on the vein disorder I was dealing with. The staff was very friendly and helpful. Dr. Sunje treated my veins and now I don't live with leg cramps anymore and can even wear shorts! Many thanks to him and his

...

staff.

read more
Wonderful ! Great experience with dr. Sunja and office staff. Easy to schedule appointment, very clean office which I really liked, office staff very friendly especially Natasha the nurse who was extremely nice every time and made my fears go away. I had lasers, phlebotomy and sclerotherapy on both

...

my legs and all I can say it was done with no pain for me at all!Extremely happy with the results!Highly recommended to everyone!

read more
After having three children, I thought I wasn't going to be able to use skirts anymore I'm so glad I found Vein Institute Dr Sunje and his team were excellent, Dr Sunje is very caring and highly skilled, it has been three years that I had the vein treatment to this date my legs look and feel great,

...

without hesitation I highly recommend Dr Sunje and his profesional friendly team.

read more
Viviesro 0.
18:39 07 Feb 17
I am highly satisfied with the treatment I had at this clinic and my legs feel amazing!!!! The providers are wonderful and especially Dr Sunje with his patient-oriented approach that made me feel assured and comfortable before, during and after each procedure.
Dr. Mensur Sunje is an extremely caring and highly skilled medical professional, specializing in the field of internal medicine, varicose vein disorders, phlebotomy, and beyond. He explains medical condition(s) in detail, conducts timely follow ups with his patients, and carefully listens and

...

answers any questions. Aside from his expertise and professionalism, he is also a very pleasant and giving individual, sensitive to his patient's needs. During my ongoing varicose veins treatment, I have developed the highest level of respect and trust in Dr. Sunje and his decisions. I can attest that my yearlong treatment has been a success and I feel relieved, rejuvenated, and confident. In addition, I can honestly say that I found the entire staff to be amazing! It has been my great pleasure to know all of them. I highly recommend this facility.Merima Pehlivanovic

read more
I have been going to the Chicago Vein Institute for a couple of years now. The Dr's are very knowledgeable and explain the procedures before they start treatment. I always get a follow up call to see how I'm doing. They really do care. The STAFF are the BEST . They are one of the main reasons I

...

come back. Always greeting you with a smile and taking care of all your concerns. I highly recommend them.Sylvia G

read more
The best Best Doctor, Best Clinic, Best Service, Best Support.HIghly recommend ! The Tip of the World.
My right leg was giving me trouble and was constantly swelling. My doctor referred me to the Chicago Vein Institute. I was amazed at the wonderful concern and care that was given to me and my problem. The doctor and staff were always accommodating and efficient. My problem was diagnosed and

...

treatment was painless. I am forever grateful to all the people and would recommend anyone with a problem with their veins, go and seek treatment. Hats off to all at the Institute!!

read more
robloxman 8.
19:46 24 Apr 15
Dr. Mensur O. Sunje is a wonderful doctor! He did a great job, was helpful in explaining all the procedure, and followed up with me the next day after all the procedures I had( and they were many) . I would recommend Dr. Sunje to anyone.I had really bad varicose veins in my both legs and it

...

started like long ago and they kept getting worse. I had treatments done for my varicose veins and the results were amazing. I have much more nice legs now, than a year ago, thanks to the Vein institute. The Staff is very helpful, nice, and professional. They covered all my worries. Thank you so much for the work they do.

read more
jThuggNation
18:57 24 Apr 15
Dr. Mensur O. Sunje is wonderful! He did a great job, was helpful in explaining the procedure, and followed up with me the next day (on the weekend!). I would recommend Dr. Sunje to anyone.
Laura A. W.
11:53 24 Apr 15
I started seeing tiny red spider veins in my legs during my first pregnancy, and they kept getting worse. I had treatments done for my varicose veins and it wasn't painful at all. I felt right at home when going to my treatments. The Staff is very helpful, nice, and professional. They covered

...

all my worries and they cured all my varicose veins. I'm not ashamed anymore how my thighs look when I wear shorts. My legs feel lighter and do not hurt anymore. I wish I had done this sooner! I recommend, without hesitation, the physicians and staff at Chicago Vein Institute.

read more
Elizabeth H.
14:40 17 Jun 14
My enormous "THANK YOU" TO DR SUNJE who helped me to avoid a surgery that i had always thought was the only solution in my case. I was suffering from internal hemorrhoid for more than a year. An attempt to heal it out myself with the help of ointments led me to a shameful failure. The overuse of

...

hydrocortisone creams for a long period of time resulted in worsening of my condition dramatically. Fortunately, i got into good hands. Besides the progressive healing results of my "big time problem" i've experienced a warm atmosphere of clinic staff, an outstanding professionalism and humanistic attitude of Dr Mensur O Sunje, It's worthless to suffer from an issue than can be taken care of promptly with successful results!!!!!!THANK YOU VERY MUCH

read more
Chicago Vein Institute is a practice solely dedicated to the diagnosis and treatment of vein diseases. The experts at CVI perform the latest and most effective treatments for painful varicose veins, spider veins, and other vein-related disorders. CVI offers minimally invasive treatment options, including Endovenous Laser Ablation (EVLA), Ambulatory Phlebectomy, Ultrasound-Guided Sclerotherapy, Surface Sclerotherapy, Elastic Compression Stockings and wound care for venous ulcers, performing more than 8,000 vein-related procedures annually. Visit our sister brand, Chicago Cosmetic Institute, offering a full array of medical spa services including CoolSculpting, Liposuction, Botox, chemical peels and more.