The Benefits of Compression Socks & Stockings
Compression socks and stockings work 
If you suffer from varicose, unhealthy, or spider veins, you recognize primary the frustration of managing fatigue, swelling, itching, burning, and leg cramps. Compression socks can facilitate and scale back the symptoms of painful unhealthy veins and once worn often, they slow the progression of the veins getting any worse. We recommend that you ask your medical provider if it is appropriate for you.
However, compression alone doesn't correct the underlying vein issues.
While compression will help at the moment, it does not fix the issue fully. Compression socks or stockings can provide a lot of benefits. Properly made and well-made compression legwear stop blood assembling within the legs and feet, improve leg symptoms and reduce the chance of blood clots. Knee-high compression socks or stockings are used not only to help increase the blood flow but also to help slow or even stop the formation of blood clots in the lower legs. They also help in the treatment of leg ulcers of the lower legs. They also help against other venous disorders such as edema, phlebitis, and thrombosis.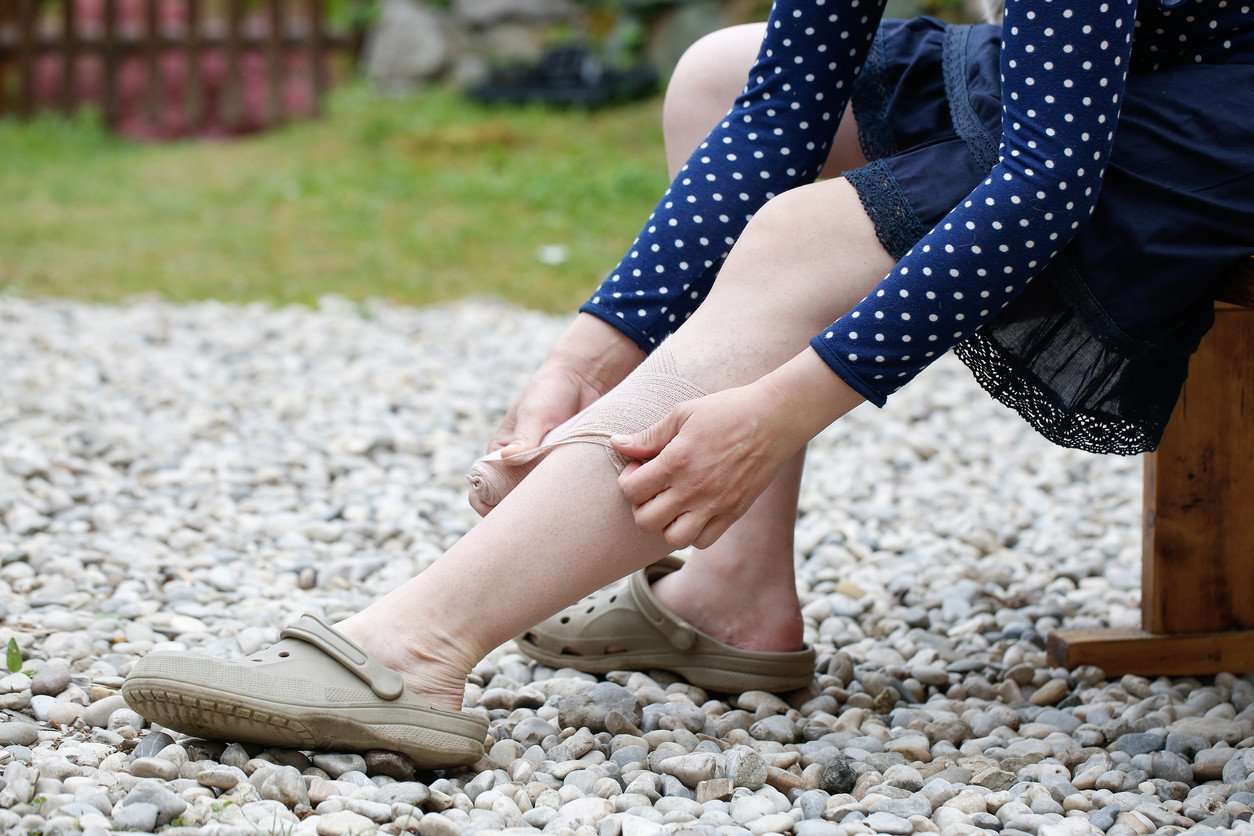 Time and place for compression socks and stockings
If you've got vein pain that is coming and going, you must wear compression stockings or shorts after you are up and active, aside from bathing. When you are resting, you don't need to wear them, but if you plan on being active on a given day be sure to put them on before you go. Most will conceal under any clothing, so don't be bashful – no one will notice.
There's no reason to wear them once in bed, however, you must place them on after you get up in the morning before getting out of bed. If you wait until the morning to place on your compression gear, the blood can already begin to pool in the lower legs and feet making your symptoms worse.
Styling compression socks and stockings
Gone are the times of Grandma's ugly rubber compression hose. New material styles have revolutionized the compression market. You could go with a sleek black or a neon color to show off your personality. They currently are available in nice colors and designs together with sheer material, totally different flesh tones, open-toe and closed-toe designs, knee high, thigh high, and pantie hose. You can find them in just about any way that you could imagine. Nowadays you can even find them in just about any color that you'd like as well!
If you go to Amazon.com and search for compression clothing a ton of different options that will suit your need. For both, men and women, you can find some with a nice sporty look that can also double as gym gear. We suggest a good pair of compression socks while doing your favorite workout at the gym – it can help your veins and keep your body warm. Knee-high are probably your best bet, but it is up to the individual's pain.
With advances in weaving mechanisms, the leading medical grade compression hose makers have introduced a variety of latest product. There are currently compression socks for many any occasion: work, sports, and a night out. They have some casual ones that will blend right in with your outfit.
Compression socks and stockings can help, but if the pain persists, come in for a free screening event to have your veins assessed. You might require treatment in order to return to full health. We offer free screening events to help make vein health as affordable as possible for our Chicago community.