Restless Leg Syndrome (RLS)
If you feel a sudden and unexplainable urge to move your legs to reduce discomfort, mostly at night and in the evening, you may be suffering from Restless Leg Syndrome (RLS).
Free Screening
What is Restless Leg Syndrome? 
Restless Leg Syndrome (RLS) is characterized by uncontrollable urges to move the legs. It's usually an uncomfortable sensation and often happens in the evening or nighttime when you are getting ready to settle in for the night. It becomes an issue when it starts negatively altering sleep habits.
One can take many steps on their own to help with symptoms of RLS and medical treatments that have helped many patients find relief.
Symptoms
The most common symptom is a sudden and uncomfortable urge to move the legs to reduce pain. Other characteristics come with RLS, include:
Issues arise when the patient is trying to sleep or relax.

Pain occurs when sitting for long periods, such as in a car or plane.

Relief from discomfort with leg movement like stretching and walking.

Leg twitching at night.
Treatments
Many simple lifestyle changes have been known to alleviate symptoms of Restless Leg Syndrome, including:
Hot baths and leg massages to relax the muscles

Warm or cool packs

Good sleep schedule

Exercise to promote healthy blood flow

Cutting down on caffeine

Foot wraps and vibrating pads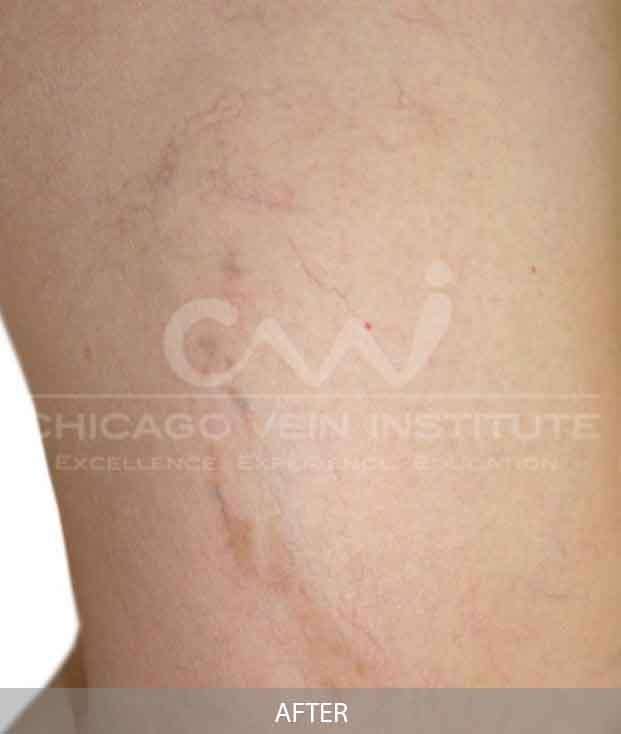 Stop Putting Up With Unhealthy Veins
Healthy, beautiful, pain free legs start with a single step.
Patient Transformations
(spider veins)
Click and drag the slider bar to reveal the life changing results Chicago Vein Institute patients have been able to acheive.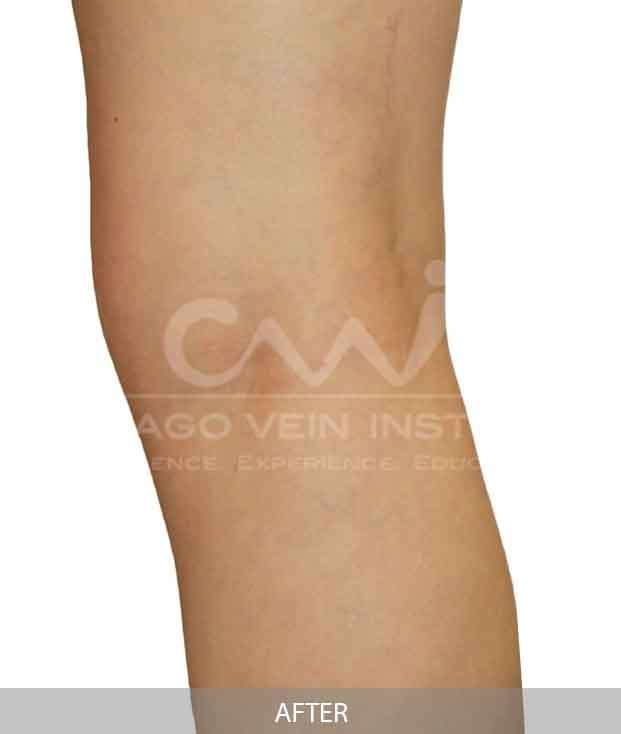 North Center
2333 W. Irving Park Rd.
Chicago, IL 60618
*Free Parking Behind Building
Chicago Vein Institute is a practice solely dedicated to the diagnosis and treatment of vein diseases. The experts at CVI perform the latest and most effective treatments for painful varicose veins, spider veins, and other vein-related disorders. CVI offers minimally invasive treatment options, including Endovenous Laser Ablation (EVLA), Ambulatory Phlebectomy, Ultrasound-Guided Sclerotherapy, Surface Sclerotherapy, Elastic Compression Stockings and wound care for venous ulcers, performing more than 11,000 vein-related procedures annually.