Thrombophlebitis
Inflammation in the legs that causes eventual blood clotting is known as thrombophlebitis. It's an issue that requires attention and treament in order to reduce risk of traveling blood clots.
Free Screening
Thrombophlebitis is a vein inflammation causing a blood clot to form in one or more veins. Thrombophlebitis occurs in both surface-level veins and deep veins, leading to deep vein thrombosis or DVT.
Causes of thrombophlebitis can be surgeries, trauma, or prolonged periods of inactivity over a long period (sedentary lifestyle).
Symptoms and Warning Signs
Superficial thrombophlebitis is characterized by symptoms such as:
Warmth and tenderness in the area, as well as pain

Redness and swelling of the area, leading to hyperpigmentation and skin color and texture change.
Treatments
Superficial thrombophlebitis is often treated by applying heat to the area experiencing pain and elevation of the leg. The condition often starts to improve on its own with careful observation.

Change in sedentary lifestyle and promotion of healthy habits.

Compression Stockings prescribed by a vein doctor can promote healthy blood flow, prevent swelling, and reduce long term effects of issues like DVT.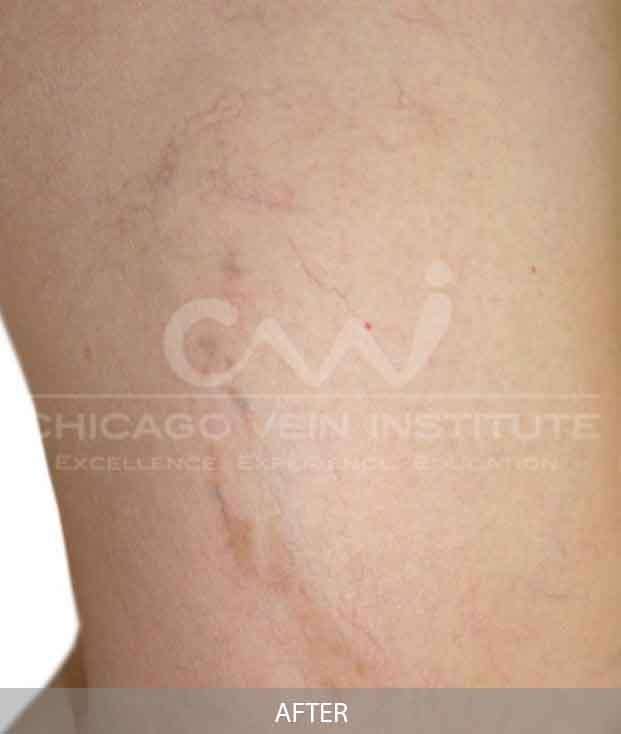 Stop Putting Up With Unhealthy Veins
Healthy, beautiful, pain free legs start with a single step.
Patient Transformations
(spider veins)
Click and drag the slider bar to reveal the life changing results Chicago Vein Institute patients have been able to acheive.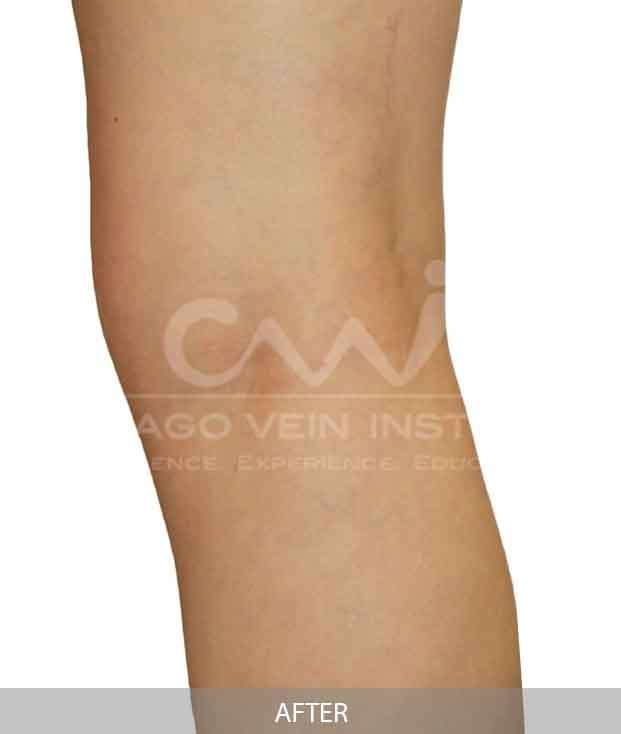 North Center
2333 W. Irving Park Rd.
Chicago, IL 60618
*Free Parking Behind Building
Chicago Vein Institute is a practice solely dedicated to the diagnosis and treatment of vein diseases. The experts at CVI perform the latest and most effective treatments for painful varicose veins, spider veins, and other vein-related disorders. CVI offers minimally invasive treatment options, including Endovenous Laser Ablation (EVLA), Ambulatory Phlebectomy, Ultrasound-Guided Sclerotherapy, Surface Sclerotherapy, Elastic Compression Stockings and wound care for venous ulcers, performing more than 11,000 vein-related procedures annually.