Wound Care Procedures for Venous Ulcers
Care of patients with venous ulcers is individualized, customized, and may include compression therapy, wound dressing changes and/or interventional treatment.
Procedure and Recovery Timeline
With the right combination of treatments, most vsnous leg ulcers heal within three to four months. At this time, your skinn will often return completely to a normal appearance.
After three to five sessions (on average), problem veins will be collapsed and begin disappearing. Over a period of about three to six months, the treated veins will completely disappear from view.
This intervention may be recommended for people with poor circulation because it shifts blood flow to healthy veins, however, it is often chosen simply for cosmetic reasons as well.
Click and drag the slider bar to reveal the life changing results Chicago Vein Institute patients have been able to acheive. These are all patients who have been treated with wound care for their venous ulcers with success.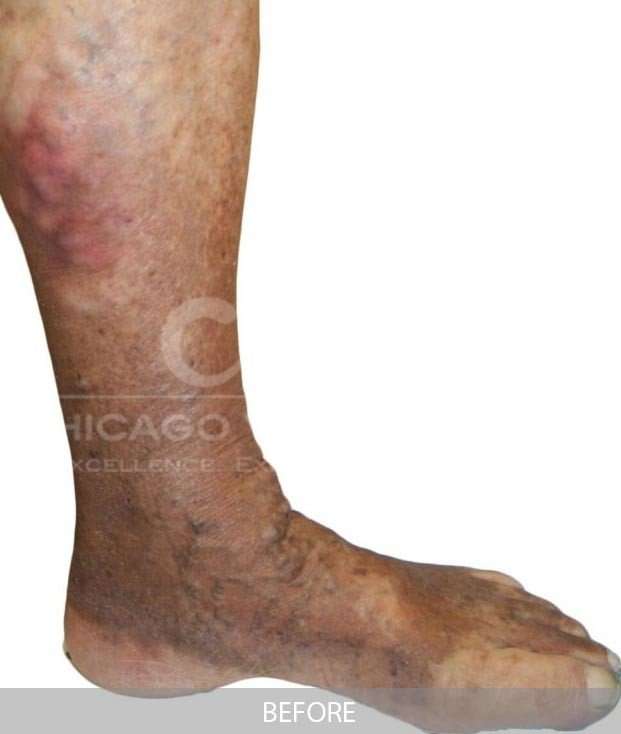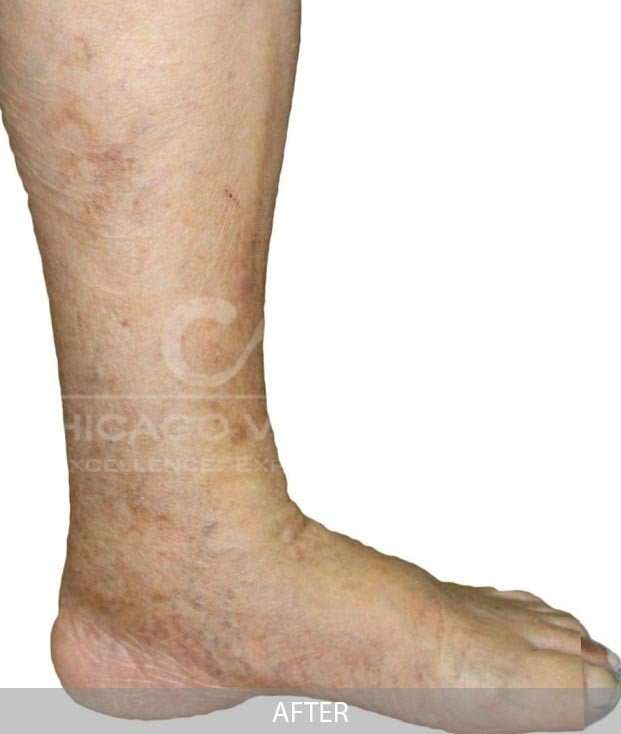 North Center
2333 W. Irving Park Rd.
Chicago, IL 60618
*Free Parking Behind Building
Chicago Vein Institute is a practice solely dedicated to the diagnosis and treatment of vein diseases. The experts at CVI perform the latest and most effective treatments for painful varicose veins, spider veins, and other vein-related disorders. CVI offers minimally invasive treatment options, including Endovenous Laser Ablation (EVLA), Ambulatory Phlebectomy, Ultrasound-Guided Sclerotherapy, Surface Sclerotherapy, Elastic Compression Stockings and wound care for venous ulcers, performing more than 11,000 vein-related procedures annually.